RF Personal Monitors for human exposure to EMF
Personal safety and the creation of safe working conditions are our priorities.

With that aim, we have developed the RF personal monitors, WaveMon, to be always at your side, and to ensure that you do not find yourself in situations of overexposure to electromagnetic fields.

Our solution will warn you visually, acoustically and by vibration, and will keep track of your history of exposure for later evaluation. So that you do not have to be concerned and you can concentrate on your work.
We currently have two models available; get to know them and discover the WaveMon that best suit your needs.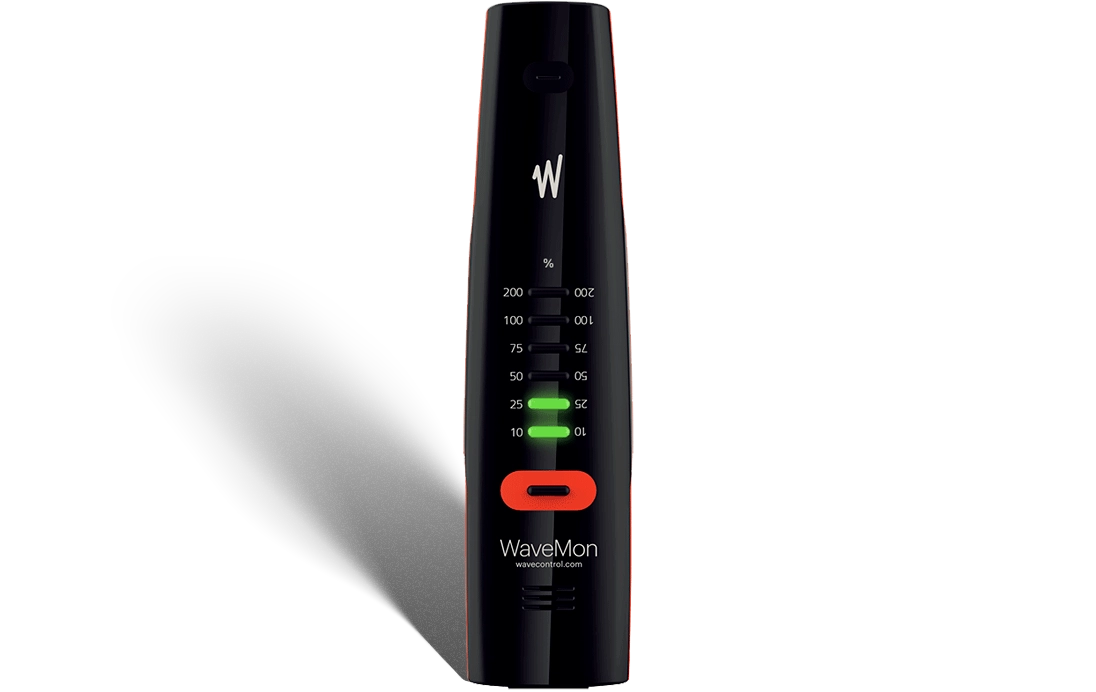 Wave

Mon

RF-8
RF Personal Monitor

RF Personal monitor for the continuous monitoring of workers' exposure to EMF.

WaveMon RF-8 monitors E-field up to 8 GHz and H-field up to 1 GHz.
Overexposure warning
Audible, visual and vibration alarm
ICNIRP, 2013/35/EU, FCC and SC6 (2015)
Weighted response to any standard
Exposimeter with Datalogger
USB downloading and configuration
Harness, belt or arm holder
Professional and convenient
Wave

Mon

RF-40
RF Personal Monitor - 5G Ready

RF Personal monitor for the continuous monitoring of workers' exposure to EMF.

WaveMon RF-40 monitors E-field up to 40 GHz
Overexposure warning
Audible, visual and vibration alarm
ICNIRP, 2013/35/EU, FCC and SC6 (2015)
Weighted response to any standard
Exposimeter with Datalogger
USB downloading and configuration
Harness, belt or arm holder
Professional and convenient