Electromagnetic Field Measurement Equipment
SMP

3
Electromagnetic Field Meter

To measure people´s EMF exposure in accordance with ICNIRP, IEC, EN, IEEE, European Directive 2013/35/EU, FCC, Safety Code 6 (2015) and other standards.
A unique combination of spectrum analysis, broadband and static field measurements in a single device.
3 Instruments in 1
Spectral Analysis, Static and Broadband Field Meter
Directive 2013/35/EU
Workers' safety - EMF Exposure levels
Spectrum analysis
Real-time FFT up to 10 MHz
Broadband measurements
From DC to 60 GHz (depending on probe)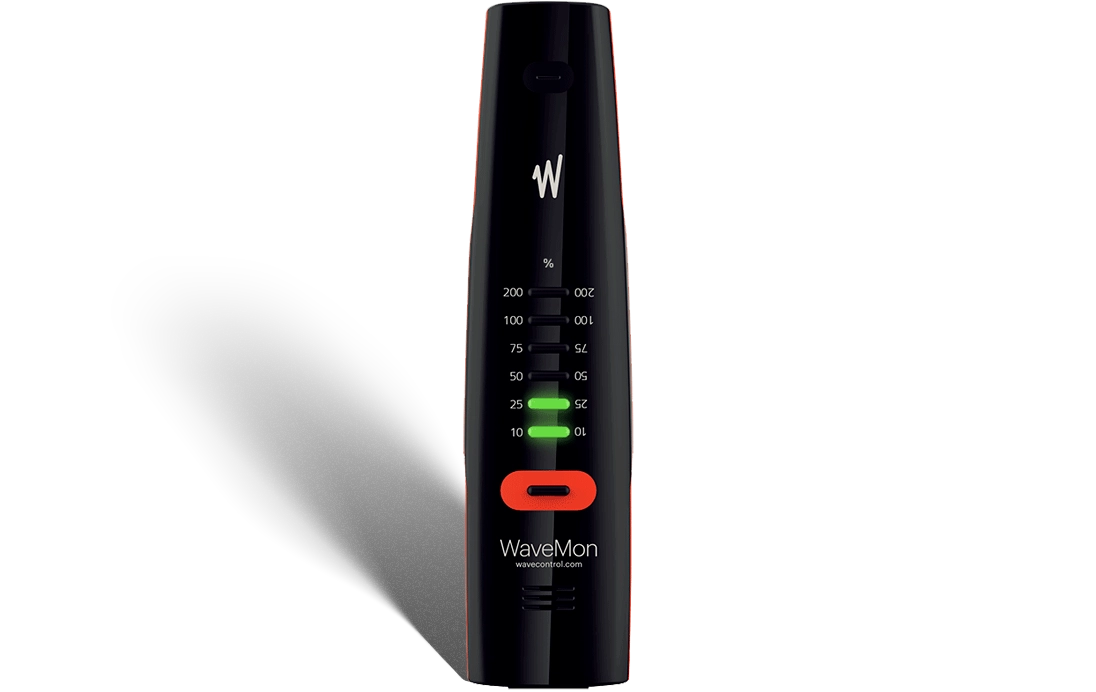 Wave

Mon
Electromagnetic Field Personal Monitor

RF and LF Personal monitors, also called exposimeters, for the continuous monitoring of workers' exposure to EMF.
WaveMon LF-400 monitors H-field at DC and from 10 Hz up to 400 kHz
WaveMon RF-8 monitors E-field up to 8 GHz and H-field up to 1 GHz
WaveMon RF-60 monitors E-field up to 60 GHz and H-field up to 1 GHz
Overexposure warning
Audible, visual and vibration alarm
ICNIRP, 2013/35/EU, FCC and SC6 (2015)
Weighted response to any standard
Exposimeter with Datalogger
USB downloading and configuration
Harness, belt or arm holder
Professional and convenient
Monit

EM
Continuous EMF monitoring

Continuous Electromagnetic Field measurement of levels of exposure to non-ionizing radiation (NIR) generated by telecommunication facilities or other sources of radiation.
ITU-T K.83 recommendation
In accordance with the International Telecommunication Union
24/7 Monitoring
Permanent around the clock monitoring
IP 66 Protection
Built to deal with extreme weather
Control center
Optional software for system management
Monit

EM

-Lab
Indoor RF monitoring

Continuous Indoor electromagnetic field measurement for human exposure assessment. Special version of the MonitEM designed for laboratories, development and production centres, etc.
Alarms
Realtime, audible and visual alarms
Easy to install
AC supply and ethernet communication
24/7 Monitoring
Permanent around the clock monitoring
Control center
Optional software for system management
Map

EM
Electromagnetic maps

Electromagnetic field measurement of human exposure levels for the mapping of large-areas.
Drive test Solution
Large-area outdoor coverage
Visual communication
Highly effective visual communication tool
Supplementary solution
Supplements SMP2 and MonitEM
Year-on-year comparison
Developments in levels shown on successive maps
We strongly believe in R+D and are committed to the continuous development of high quality, professional products. Our continuous R+D efforts are supported by the European Union. Some of the products under development have been selected for co-funding in the framework of the program Smart Growth ERDF 2014-20 OP.